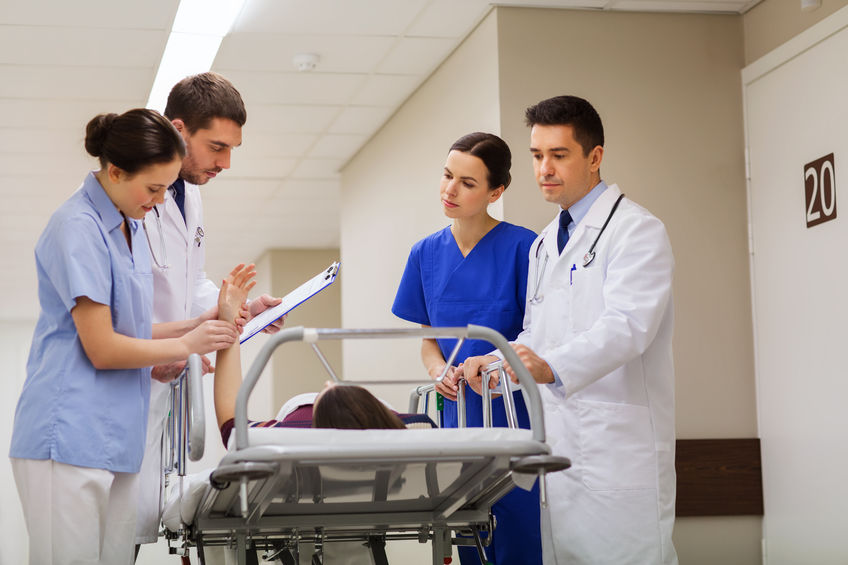 Nowadays when people fall ill and want to see a medical professional, they prefer visiting an urgent care clinic instead of a primary healthcare center or a regular clinic. Do you know why?
With an increasingly long wait for appointments at primary care, and time always at a premium for today's busy population, it becomes easy for patients to get treated at urgent care clinics. The doctor office near me is never open for my needs when I or my family members need their services the most. Besides, it is always closed on weekends and holidays.
Work Responsibilities Does Not Come In The Way of Getting Treated
At the nearest urgent care clinic, you can simply walk in without an appointment when you need to see a doctor. These types of facilities operate extended hours which means you can see a doctor well before starting your office work or even after you have completed your professional responsibilities for the day.
Urgent care clinics are designed to deliver quick and quality medical care and that's why patients are seen faster here than in any other type of treatment facility. Most patients walk out of urgent care within 30-45 minutes at the most.
Urgent Care And Its Multiple Benefits
Urgent care centers have seen significant growth over the last decade primarily because of the convenience factor that they offer their patients. Here, you can get treated for almost all types of ailments that are not of a serious nature but still require immediate medical attention.
Another key benefit of visiting the urgent care Crystal City clinic near me is that I can save money every time I get treated here. The cost of treatment at all urgent care clinics across the country is significantly less than what you are likely to spend at your family physician's clinic or primary care.
Urgent care clinics contribute to the nation's wellness environment as they are uniquely positioned to address the medical needs of all types of patients. As a result, the crowd at hospitals and other medical offices that treat general as well as serious patients is reduced to a large extent. Such facilities can now focus on delivering faster and quality medical care to those who might be facing a life-threatening medical situation.
I do not worry now if the doctor office near arlington is open or closed. I do not fear falling ill on weekends. The presence of the urgent care clinic near me is reassuring as I know that I can simply walk in and get prompt and quality care guaranteed.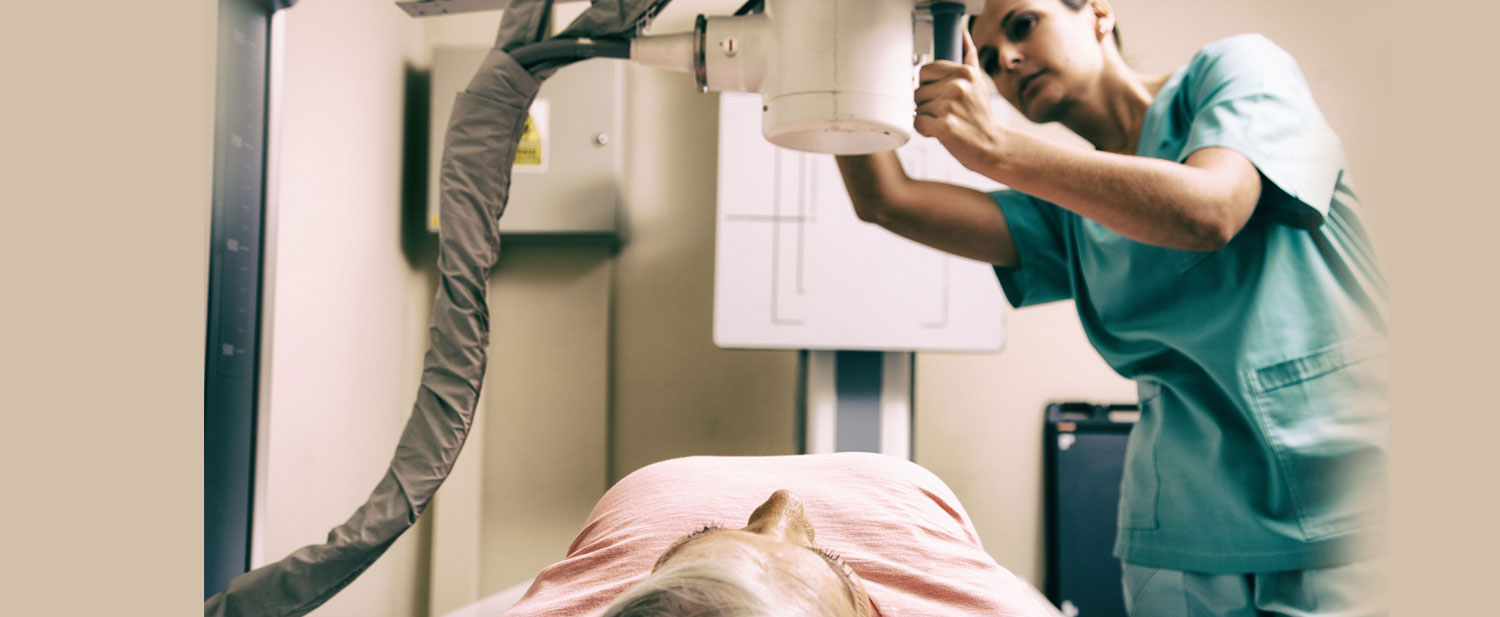 Whenever you suffer from minor conditions like a headache, a cut, or a sprain, you reach out to over-the-counter medications to get well.
But for a sore throat that does not go away, or an ear infection, or even flu, you need urgent care.
The best bet in such situations is to go to Arlington doctors office where you get immediate attention.
No appointment needed. And the best part is you will be seen in less than half an hour.
Urgent care settings are now a growing trend in the United States.
Since the time when the first walk-in opened about 37 years ago, scores of Urgent Care Centers (UCCs) have mushroomed across the country.
People have found such clinics convenient to get treated for sore throats, bladder infections, minor burns, allergies, asthma, flu, and fever.
More than 9000 walk-in centers today are bridging the gap between family physicians and hospitals.
Convenience is the primary reason why people go there.
"I got an antibiotic for my infected throat in-house. So, there was no any need for a prescription", says an apparel retailer based in Maryland.
Urgent care centers being open beyond office hours, and their extent and services are broader than typical primary care physician's clinics.
In some ways, UCCs are similar to hospital emergency departments but have the advantage of being staffed by a good number of family physicians.
A compelling reason for people to go to an urgent care center is it is a cost effective alternative to hospitals, and it provides good care too.
The popularity can be gauged from the fact that the market share for this type of business is expected to touch over $30 billion by 2025.
A doctor at an urgent care in Arlington VA says, "Apart from various obvious advantages, growing medical coverage is also propelling the urgent care market".
With the mushrooming of a large number of UCCs across the country, it has become essential for people to understand which provider to choose for high quality care and follow-up, if needed.
Here are a few queries for which you must seek answers.
Is the center certified by meeting certain standards?
Does it accept private insurance?
Is it affiliated with a healthcare system and is able to closely interact with your primary care doctor to optimize your treatment?
Can your children be treated in the center?
Does it provide laboratory services and X-rays?
A good center like the Arlington doctors office can go a long way in meeting your family's urgent care needs.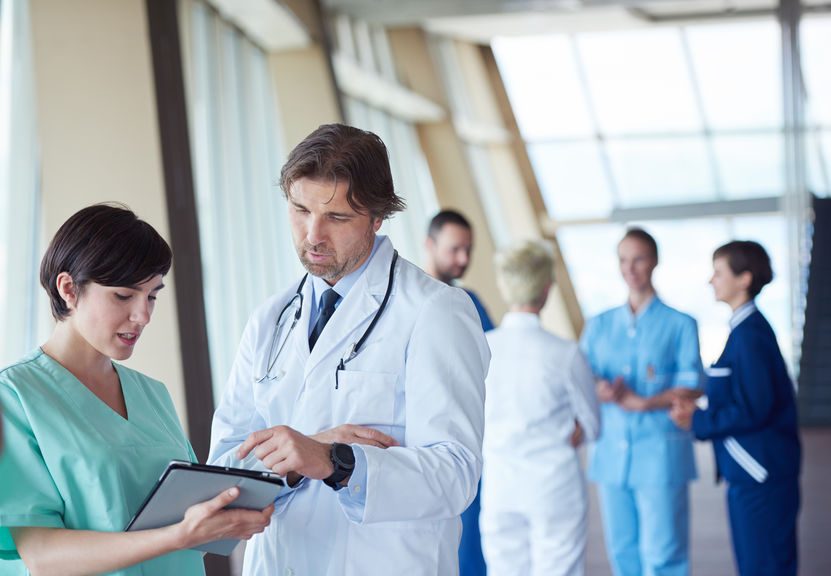 Having instant access to quality medical care is important for every individual because you never know when or where illness will strike. When you are aware that there is immediate medical assistance just round the corner, it can be quite reassuring.
Not many are aware that a large number of cases treated at ERs can be easily treated at walk in clinics. Many patients with general illnesses have a habit of rushing to specialty clinics which results in delaying treatment to those patients who are truly in need of emergency medical assistance.
A Fully Equipped and Professionally-Managed Facility
Walk in clinic Alexandria VA near you is fully equipped with all the facilities and medical professionals needed to deliver fast and quality medical care for a large number of ailments that are not of a life-threatening nature. Almost all walk in clinics are staffed by the most competent and qualified physicians and well-trained support staff.
Walk in clinics are preferred by a growing number of patients nowadays because:
They work extended weekday hours and are open on weekends too.
There is no need to make an appointment
The cost of treatment is just a fraction of the cost getting treated at a regular healthcare center
Waiting times are low which ensures faster treatment and thus improves chances of quick recovery from the ailment
The best walk in clinic Alexandria VA and many others are committed to providing high-quality medical care in a caring and clean environment. The core responsibility of every such clinic is providing convenience to patients.
A Range of Benefits for Patients
The system of providing medical assistance is fine-tuned to deliver immediate medical care thereby reducing waiting times. Most patients are seen by a relevant doctor within just minutes of walking in. They can walk out with the prescription/medicines faster than they would out of a primary healthcare center.
After hours clinic Washington DC type of medical services has emerged as a boon for patients who find it difficult to get treated for any nagging ailment because of their busy professional life. Another major advantage of visiting a walk in clinic is that you can get all kinds of ancillary services too under the same roof. Most urgent care clinics also offer laboratory testing and STD testing facilities within their clinic. You can get almost all types of diagnostic testing done here for a comprehensive health checkup. STD testing is provided in a private and confidential environment.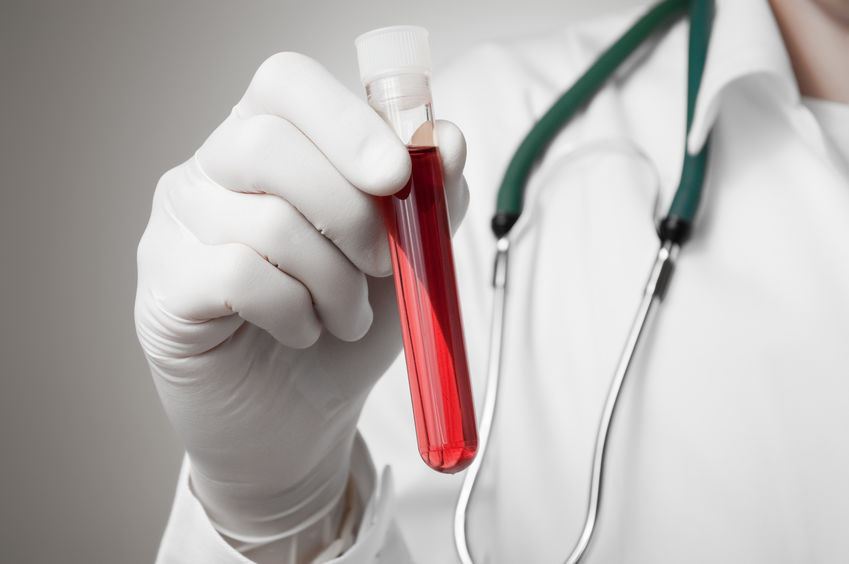 How much do you know about your sexual health? Are you sure you are not infected by any STD? It is easy to say "yes, I am absolutely fine," as most sexually transmitted diseases show no symptoms. You would not know you are carrying a virus or a bacterium, unless you get yourselves tested.
Are you sexually healthy?
If you are sexually active, you must not overlook your sexual health. Most of the time, diseases spread due to ignorance and carelessness and, no doubt, embarrassment. A social stigma attached with STDs often prevents people from discussing openly about their sexual health with their doctor. Even if they doubt being infected, they won't say.
This is dangerous behavior because you are not only jeopardizing your health, but also your partner's. Moreover, some STDs are so deadly they spread to other organs of the body.
So, forget social stigma.
Be smart.
Undergo STD testing in Washington DC urgent care clinic and take charge of your health.
It's only a disease; like any other
If you have STD, there is nothing to be ashamed of. It's like any other disease. Viruses, bacteria, and other pathogens attack other areas of the body, such as kidney, liver, skin, eyes, ears, and more. Similarly, they can attack your reproductive parts. So, what's the shyness about?
Do you feel shy talking about a stomach disease or heart disease?
No!
In the same manner, please do not feel shy talking about a sexually transmitted disease.
The good news
An urgent care clinic in Washington performs discreet testing and treatment on the request of the patient. Testing takes around 10 minutes. In case your test result is positive, you can get the prescribed treatment on the same day itself.
In certain cases, the doctor may ask you to test again after a few days to confirm whether you are truly positive. This usually happens in case of HIV testing in Arlington, VA.
Most STDs are curable. You only need to follow your doctor's instructions carefully. Diseases like Chlamydia, Syphilis, Trichomonas, and Gonorrhea require a course of antibiotics. So, if you think you are exposed, just walk in an urgent care clinic and get tested. The beginning of the new decade demands a change in thinking. Let's be more mature and responsible. Everybody talks of physical and mental health for a better life. Let's also talk of sexual health for a better sex life.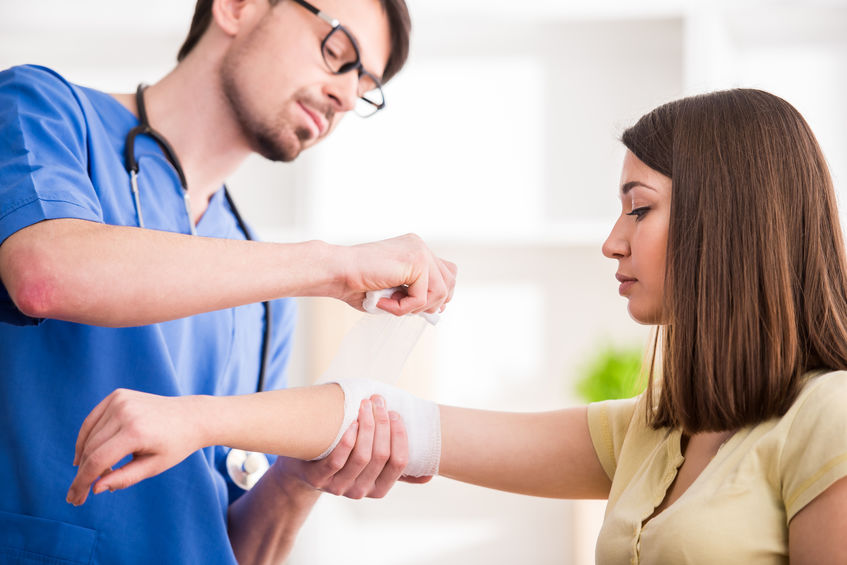 You are in the office. After lunch, you begin to feel dizzy. You also get a slight headache. You ignore, thinking it to be an effect of work pressure. You get the same symptoms next day. You again ignore, this time, due to lack of time.
Well, you aren't doing good to your health by ignoring the symptoms. You need not live with persistent headaches and dizziness just because you have no time to visit a hospital.
The good news is:
You need not visit a hospital for this. You can just walk in an urgent care clinic in Washington DC.
They are open on Sundays and holidays and on extended hours. So, there is no question of taking leave from the office. Just step into the clinic after office. Or you could visit on a Sunday.
The clinic is equipped to handle common ailments, which include dizziness and headache. Doctors here are highly qualified and experienced. Many of them work in shifts at the clinic and are from larger hospital setups. You can find a doctor available to attend to you at any time you visit the clinic.
Another good news
You need no prior appointment to visit a doctor at Alexandria clinic for urgent care. Just walk in and ask for a doctor. Mostly, patients are ushered in the doctor's office as soon as they enter. At other times, you may have to wait, but only for a few minutes. There's hardly a waiting time more than 30 minutes in a typical urgent care clinic.
Here's yet another good news!
You need not be medically insured to take the services of an urgent care facility. They cater to the medical needs of uninsured patients too. Moreover, an urgent care setup proves to be relatively cheaper than a classic hospital setting.
So, if you have been overlooking that back pain for a while, or putting off your routine medical examination due to lack of time, act now. Take no leave from the office; take no appointment for the doctor. Just walk in and tell your problem. The staff will be happy to listen to you. With the start of the new decade, resolve to put your health on top priority. With an urgent care clinic in Washington DC, you hardly have an excuse to ignore your health and go on with aches and pains. When you are healthy, you are more productive at your workplace too.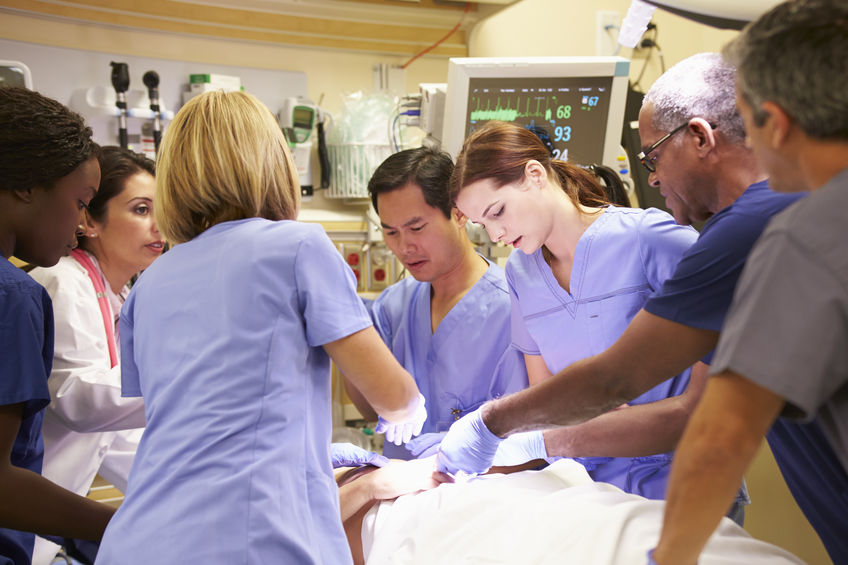 Walk in clinics, as the name suggests, allow you to walk in without prior appointment to get yourself checked by a medical practitioner. These facilities were originally meant for offering healthcare services to people who could not afford insurance coverage. So, they would offer the basic medical treatment and testing services at much lower costs as compared to a hospital emergency room. Today, they have actually grown into viable facilities for anybody requiring immediate medical care.
What will a walk in clinic Washington DC offer you?
If you are residing in Washington DC and looking for a facility when you have a medical emergency that is of a non-life threatening nature, you should seek a good walk in clinic in your vicinity. For instance, if you are suffering from a sudden serious earache, severe flu or cold, unusual migraine attacks, abnormal rash, etc., you can approach a walk in clinic. These facilities are also equipped to handle minor injuries like back pain, mild sprains, mild eye injury, minor burns, and cuts.
However, if you are experiencing an illness or if there has been an accident or injury of a life-threatening nature, you must not wait to get yourself admitted to the closest ER. In such cases, walk in clinics may not be the right option because they may not have the equipment needed to give advanced medical care.
What advantages will a walk in clinic offer you?
The biggest advantage, of course, that you can get in an after hours clinic in Alexandria VA, is on-demand care. So, you do not have to make bookings in advance, neither do you have to wait in long queues at the hospital to get yourself tested or checked. Walk in clinics will be open after office hours during evenings and even during weekends and holidays.
Walk in clinics have very flexible hours. This is beneficial for people working odd hours or those who find it hard to get out of office.
The patients do not have to wait endlessly in long lines and the waiting period is much lesser than if you were to wait at the ER. Besides, if urgent care facilities can offer healthcare it will free up ERs for dealing with the more severe, life-threatening cases.
Costs that you have to bear when you walk into an urgent care clinic are much lower than if you were to go to a hospital ER.
Finally, walk in clinics are mushrooming everywhere and the chances of finding one in your neighborhood are very high. This makes this a readily available, hassle-free option.
The growth in urgent care industry is noteworthy.

According to the Urgent Care Association of America, "Urgent care clinics, today, are offering services beyond the usual primary care office". It was an $18 billion industry in 2018 with an expected growth rate of nearly 5.8 percent.
By any standards, urgent care modules are becoming an increasingly popular form for delivering medical care with even more players slated to enter the field. This trend is not surprising because urgent care centers not only are open beyond office hours, but are also offering more by way of a board certified physician plus services like lab tests and X-rays for broken bones.
The primary advantage of an urgent care center is you have care when you need it. The question, "Do you need an appointment at urgent care?" is no longer asked by patients.
It is walk-in straightaway and you are seen in quick time. Convenience and access are by far the biggest reasons for people visiting urgent care. For colds, sprains, and lacerations immediate care is the answer when primary care clinics are closed.
"My children do not have to miss the classes as we can visit walk in medical care near me any time. And if someone is down with flu we do not have to wait till Monday", says a school teacher based in MD.
Another driving reason for the popularity of urgent care facilities is the scarcity of primary care physicians. According to the Association of American Medical Colleges, the country can expect a shortfall of more than 49,000 primary care doctors by 2030.
Moreover, it is a cheaper alternative.
Minor cases like burns, infections, and fever are treated in a less expensive setting than in an ER. 2018 statistics reveal that urgent care clinics handle nearly 89 million visits each year – a figure higher than primary care visits.
Many of the clinics have ground floor locations to provide convenient access. Moreover, patients can schedule same day visits online. All this is a customer centric approach leveraging technology. In a nutshell, care is provided quickly, easily, and inexpensively.
It is no wonder urgent care is very appealing to millennials. This generation is making up for nearly a fourth of all visits.
Immediate care centers are playing a vital role in the continuum of care, by providing services to a broad base of patients that are unable to see a primary care doctor due to various reasons.
Are you suffering from bloated stomach lately? Or do you feel pain at the abdomen? According to doctors, you must never ignore stomach troubles. If they are happening to you more than once a month, you must see a doctor.
Stomach isn't supposed to pain or get inflated like a balloon, say doctors.
Mother Nature has created the perfect design of our digestive system. When we eat and when the food is digested, there is no reason for pain or discomfort or bloating.
If there is, it indicates something is wrong. Please visit one of the physicians at an urgent care clinic in VA.
What does a stomach pain indicate?
A stomach pain can indicate any of the following conditions:
Irritable bowel syndrome (IBS)
Stomach ulcer
Gastroesophageal reflux disease (GERD)
Appendicitis
Gallstones
Lactose intolerance (this is when you feel stomach discomfort after consuming milk or any dairy product)
Inflammatory bowel disease
Colitis
Celiac disease
Thyroid disease – hyperactive thyroid can lead to diarrhea, while hypoactive thyroid can lead to constipation

At times, stomach troubles might happen due to FODMAP. This is an acronym for Fermentable Oligo-, Di-, Mono-saccharides, And Polyols. These are short-chain carbs that are not absorbed properly by the small intestine. They may cause bloating, gas, constipation, diarrhea, or stomach pain.
In case you are suffering from any of the symptoms, you must not overlook them. With time, you may face nutritional deficiencies because a poor digestive system will not absorb nutrients from food properly.
So, it is good to walk in an urgent care clinic in Crystal City and see a doctor.
No appointment, simply walk in!
You need not schedule an appointment with a doctor before visiting the clinic. Just enter the clinic and ask for a doctor.
The doctor will examine your health, ask about your food habits, for how long you have been experiencing stomach troubles, and then prescribe you medicines accordingly. If needed, he or she may prescribe tests.
The best part of a walk in clinic is that it is open on weekends, Sundays, and holidays. So, you need not take leave from your workplace to see a doctor. Also, you can find physicians at urgent care facility in VA in extended hours.
With such a terrific medical facility, do you still have an excuse to ignore your stomach pain or bloating and continue to live life with an unhappy belly?
Don't let your stomach play spoilsport in the Christmas season. Treat the ailment on time and avoid serious complications.
Are you sexually active? Did you indulge in unprotected sex in the recent past? It is extremely likely that you might have picked up a sexually transmitted disease (STD). It is pointless reassuring yourself, as most people who indulge in risky sexual behavior do, that you are safe. Those pangs of anxiety will keep returning back and make life hard for you on all fronts.
The only way to put an end to this uncertainty and stress is to get tested for STD at the nearest walk in clinic around Pentagon. Several questions will be there on your mind like where should I get tested, how can I avoid the embarrassment of undergoing the STD test, when should I get tested, and so on.
Of all these, the last question – 'when should I get tested' is also one of the most important ones. The frustration and the keenness to put an end to this uncertainty may force you to commit a huge mistake that most people do under similar circumstances. They get tested too early.
Each type of sexually transmitted infection may take a different time frame to show up in the tests as they have different incubation periods.
What are the consequences of early testing for STD?
Testing too early may give results that are inaccurate
It may give you a false sense of security
You may pass on the virus to others in the false belief that your test is negative
Delayed treatment may make the infection worse and you may require prolonged treatment
Every virus has an incubation period, which is the time span required for the antibodies to form and resist the infection. STD tests look for the presence of such antibodies during the testing process. It may take a few weeks to a month or even more for the antibodies to show up in tests. If you do an STD test before the incubation period window, the test will be negative and create a false sense of assurance.
Here is a brief idea on the time taken for a reliable test result for common STDs:
Gonorrhea and Chlamydia – Two weeks
Syphilis – One week to around three months
Hepatitis B and C: Six weeks to three months
In some cases, you may have to do STD tests more than one time to completely write off the possibility of an infection, if the initial test is negative. Make sure you get tested at a reputed and reliable walk in clinic around Pentagon that offers quick and private STD testing facilities using the latest testing tools and technology.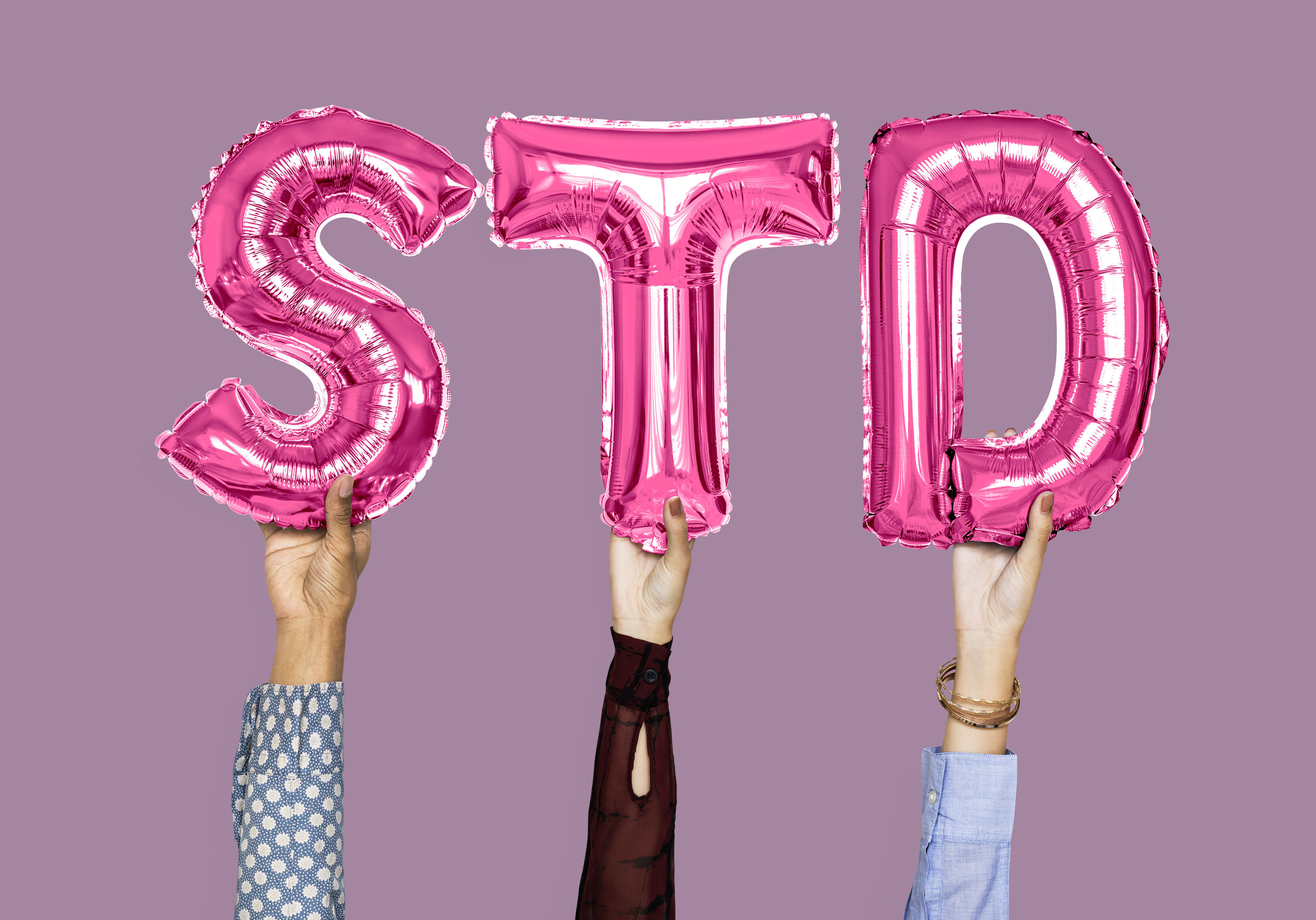 Are you aware that there are about 20 million new cases of sexually transmitted infections in the United States every year? Yes, that's huge! One of the main reasons for the rapid proliferation of STD's is because most of those who are infected are not aware that they are carrying the infection.
Most STD's do not have any specific symptoms that can confirm the presence of the disease in an individual. They unwittingly and unintentionally spread the disease which reflects in the large number of cases being reported every year.
If you have had unsafe sex recently and suspect an infection, do not wait for any symptoms. The best way to deal with the uncertain situation is to get tested for STD at a reputed urgent care walk in clinic near you. At the same time, it is advisable to update your knowledge about the most common sexually transmitted diseases in the US. According to research, they are:


Human papillomavirus (HPV)
Chlamydia
Gonorrhea

Human papillomavirus:
HPV affects both men and women and is one of the most common STDs today in the US. It is transmitted through direct skin-to-skin contact with an infected person. The symptoms to look out for are:
Genital warts which are tiny bumps that appear in a cluster on the genitals
The appearance of warts in the mouth or throat

HPV is an STD infection that can be prevented with vaccines. The latest version of the vaccine can protect against most strains of the virus.
HPV is an STD infection that can be prevented with vaccines. The latest version of the vaccine can protect against most strains of the virus.

Chlamydia:
Chlamydia is a bacterial STD spread through sexual contact with an infected person. There are no unique symptoms associated with chlamydia. The common symptoms are:
Painful urination
Swelling in the testicles
Discharge from the genitals
Bleeding
Chlamydia can be prevented by abstaining. The other way of ensuring that you don't get chlamydia is to maintain a monogamous relationship with a partner who is not infected. You can also reduce the risk of infection by using condoms every time you have sex.

Gonorrhea:

Gonorrhea is said to be the second most commonly seen STD's in the US. The symptoms of gonorrhea are common with many other STD. Some of the most commonly seen symptoms are:
Pain and burning sensation while urinating
Unpleasant discharge
Maintaining a monogamous relationship is the best way to steer clear of gonorrhea and a host of other STD's. If you think you are carrying an infection, drop everything you are doing and visit the urgent care walk in clinic near you to get tested quickly, discreetly and in private.